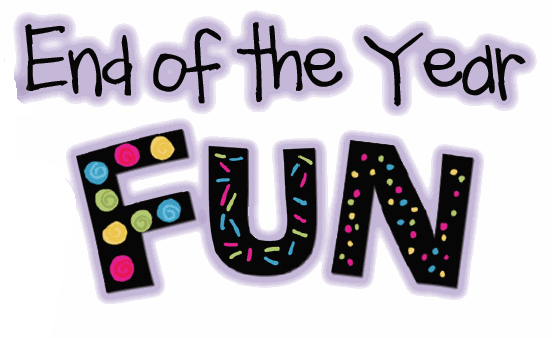 It's hard to believe the school year is coming to the end.  I'll miss all my students and their fantastic families.  Thank you all for your support!  I wish you all safe travels and a relaxing summer.  Stop by and say hello any time next year!
This week:
Tues. 6/11:  No school for students
Wed. 6/12:  Bring 1-2 small action figures, dolls, and/or stuffed animals for a Book Buddy activity.  SCA "spirit week" wear pajamas (no slippers).
Thurs. 6/13:  SCA spirit week wear your favorite hat.  4th grade Book Celebration (students will watch a movie from a novel they read).  Pizza (if ordered), but lunch will be served as usual.
Fri. 6/14:  LAST DAY OF SCHOOL!  1/2 day.  End of Year assembly in the morning.  Lunch will be served early.  Report cards sent home, MAPS and SOL scores included. Wear beach attire and flip flops.  (No bathing suits).
Sat. 6/15:  SUMMER BREAK BEGINS!!!!!!