I hope your Mother's Day Weekends were fabulous! This past week has made me feel not only appreciated, but relaxed, pampered, and a bit spoiled as well! It means so much to know that we are supported by each and every one of you in so many different ways. Thank you from the bottom of my heart.
This week, we will focus whole group reading strategies, reviewing 3rd grade math skills, and transferring our research to speech outlines/speeches. Homework will consist of  math practice, Study Island,  spelling (list 20), and reviewing journals nightly. The poetry packet that came home a few weeks ago is not due until June 1st.

We will be completing a whole class read along novel unit with the book, The One and Only Ivan. Each student will have their own copy to read along as we hear about Ivan and his explore his thoughts and feelings.  The students will delve deeply into reading by working in groups to explore the novel's rich vocabulary and figurative language.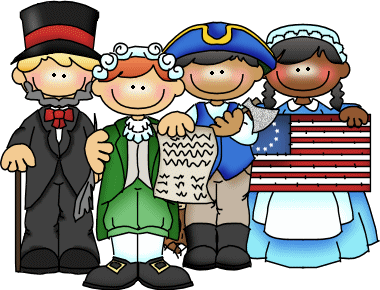 All students should be finished with their research for the Wax Museum. The students have spent significant class time using books and student safe websites to complete the research packets and become experts about their chosen person. Our focus  this week will shift off of researching information, onto putting that information into a speech outline. Please ask your students about their chosen person and what they have learned about him or her during their research.  Some students may still be struggling to find information.  Some at home assistance may be needed.  Students are welcome to bring their research packets and speech outlines home as well, but they must be brought back to school EVERY DAY. The Wax Museum will be held on Thursday, May 31st. This is a highlight of 3rd grade every year and we look forward to experiencing it with you all. Please plan on being at KES anytime  between 9am-10am to view the Wax Exhibit.

As you know, Study Island is the best way  to help your student  review the skills we have learned this year. The SOLs are solely based on 3rd grade material, so it is best to go to VA Programs/3rd Grade when doing your nightly practice. This link to the VA Department of Education which has released items that you can use to practice as well. You can print off released SOL tests to practice at home.  Today we took the most recent released SOL as a practice test.  I am meeting with each student individually to go over the items they missed and review skills not yet mastered.
– Released Tests & Item Sets
Don't forget to check under the "Homework" tab to see what our focus is in school and what is expected at home. This is updated weekly along with the blog in order to keep you connected. As always, let me know if you have any questions!
This Week's Curriculum Objectives:
Reading:
Read Along: The One and Only Ivan
3rd Grade Comprehension Skills
English:
Transfering Research Notes onto Speech Outline
Review Writing Skills
Spelling List 20 (/ar/ and /or/ sounds) Test Friday 5/18
Math:
Review 3rd Grade Skills
Students must know their facts (+, -, x, ÷)
Social Studies:
Famous Americans
Test Wednesday
Science:
Energy
(Renewable vs. Nonrenewable Sources)
MAY
23     Young Scientists: Energy
24       SOL Math Part 1
25       SOL Math Part 2
28       No School
31        Wax Museum
JUNE
7         End of Year School Celebration and Book Fair in library 4:00-7:00 PM
15       ½ day of school for students- dismissal at 11:00 AM
If you have not already checked the Coyote Courier, please click on the coyote below. There is a great deal of information that will help you stay on top of things here at Kaechele Elementary!
KES COYOTE COURIER LINK: